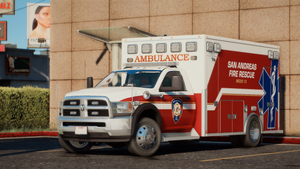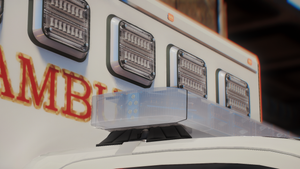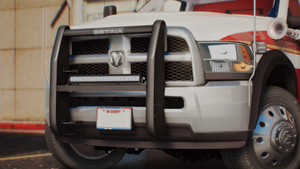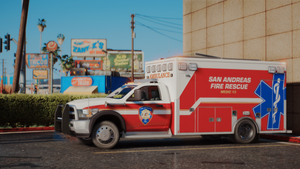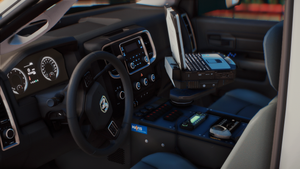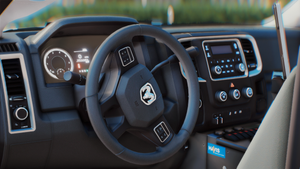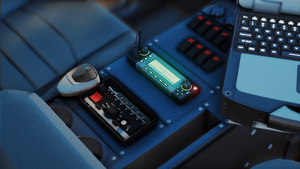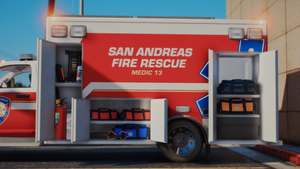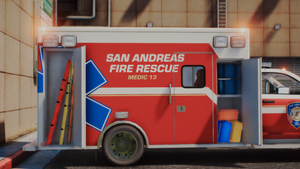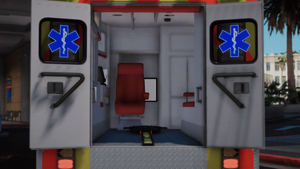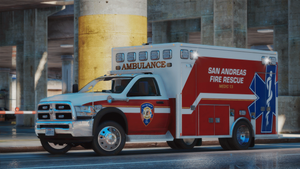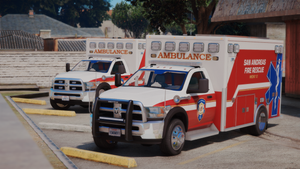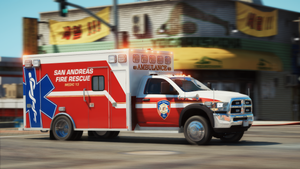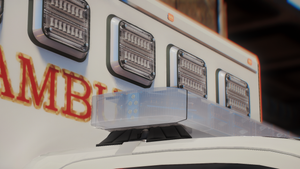 Rambulance
(Trumps Stretcher Script can be used along side this vehicle for the best roleplay experience. The proper config can be provided if you open a ticket in the discord and show proof of purchasing that script from code5mods.com)
Vehicles Included:
-2016 Rambulance
Options Included:
-Full Lighting Template
-Working Scene Lighting 
Extras:
1,2,3,4: Side Doors, 5: Rambar, 6: Lightbar, 7: Front 900 series, 8: Grill Lights, 9: Antenna, 10: Scene Lights, 11: Roof Solar Panels, 12: Front Bumper Markers
If you have any questions about the details of a product please don't hesitate to ask in the official Ripples Development LLC Discord!
NOTICE: The items listed for purchase on this website are artistic interpretations of realistic emergency vehicles. The items are sold exclusively by Ripples Development, LLC, and are not sponsored by or affiliated in any way with the manufacturers of the vehicles, parts or pieces of equipment that may be depicted.